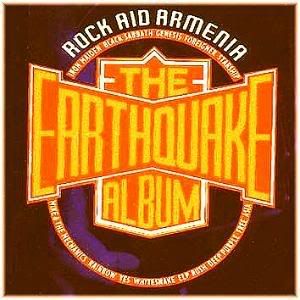 "Things here are changing so fast...the sheer scale and loss of this is hitting people today."
May 15, 2008
In the aftermath of a massive earthquake in central China, Mercy Corps is on the ground assisting survivors. We have procured critical supplies such as water, noodles, milk and shelter items, and are delivering them to families in the devastated city of Mianyang. You can give now to support relief efforts for a disastrous situation that's still unfolding.
Photos: Reuters/Stringer, Reuters/Stringer, Reuters/Aly Song; courtesy of www.alertnet.org
The 7.9 magnitude tremor, which was focused in China's Sichuan Province, is estimated to have killed at least 19,500 people — and that toll is expected to rise dramatically as rescue teams continue to reach the most affected areas. In cities near the earthquake's epicenter, thousands are buried under the rubble of collapsed buildings. At least 60,000 people are still missing.
The Chinese government estimates that as many as 4.9 million homes have been destroyed. One county is reporting that more than 80 percent of buildings have been destroyed.
The earthquake was so powerful that skyscrapers swayed hundreds of miles away in Shanghai, and the shocks were felt as far away as Thailand and Vietnam.
Mercy Corps, through its local partner China Foundation for Poverty Alleviation (CFPA), is mounting an emergency response for survivors. Together, we are procuring critical supplies such as food, water, clothing and shelter supplies to rush to affected families. We have deployed two experienced staff members from our Beijing office and one staff member from Seattle to help coordinate efforts.
"CFPA wants to work hand-in-hand with Mercy Corps," explained Kate Janis, Mercy Corps' Senior Program Officer, currently on the ground in Sichuan's capital, Chengdu. "They want to have us alongside them all the way."
Today Janis and another team member helped CFPA set up a temporary relief office in the city of Chongqing, from which they are coordinating relief efforts.
"Things here are changing so fast," Janis said. "Today was one of the first days that I felt the chaos. It was a sad day, with not many survivors found. The sheer scale and loss of this is hitting people today - they're predicting 50,000 deaths now."
Mercy Corps has been assisting families and vulnerable communities in China since 2001. One of our programs — Project GLOW — is centered in Sichuan Province, the epicenter of the earthquake. We have confirmed that our staff and partners in the area are safe.
We need your help to provide help to thousands of survivors who have lost their homes and loved ones. Please give today.